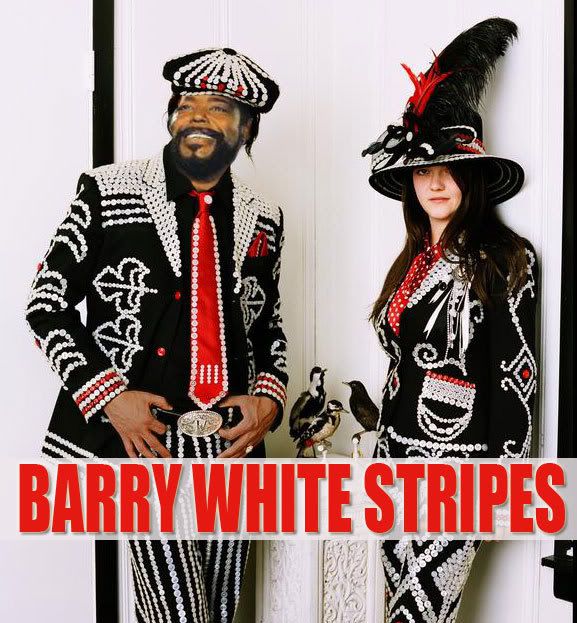 This dude I know runs a blog called
Photocrap
. I saw this today and nearly peed my pants. I think Jack White may frown on this. Too bad!

Hotel Yorba.wma
Buy:
White Blood Cells (2001)

You're the First, the Last, My Everything.mp3
Originally released in 1974 on
Can't Get Enough
, but available on just about every "best of" out there. Barrence Eugene Carter, aka "Barry White," 1944-2003.
RIP lover boy.
Sorry about the WMA format, but I ripped
White Blood Cells
years ago when I was ignorant in the ways of digital music, and I don't feel like re-ripping it. Just buy the album! In my opinion it is that best of the
Stripes
six albums. Plus, they have a nice photo of a megakaryocyte on the inside cover.